Sultan Ahmed Mosque
This mosque is known as the Blue Mosque because of the blue tiles which line the walls of the interior. Constructed between 1609 and 1616,  it now attracts up to five million visitors a year and is listed as a UNESCO World Heritage Site.
Unlike the Hagia Sophia, this mosque is a functioning one, so be aware if you are solely visiting, that it will be closed to non-worshipers for about half an hour at each of the five daily prayer times.
This mosque is as enchanting on the outside as it is from within. Take time to admire its detail, best observed if you enter from the Hippodrome (west).
If you are a non-Muslim visitor wishing to tour the inside of the mosque, remember that to be respectful one must remove shoes, women require head coverings to hide their hair, and clothes should be a more conservative length.
Once you've followed these steps, you're free to be swept away by the loveliness of the Blue Mosque!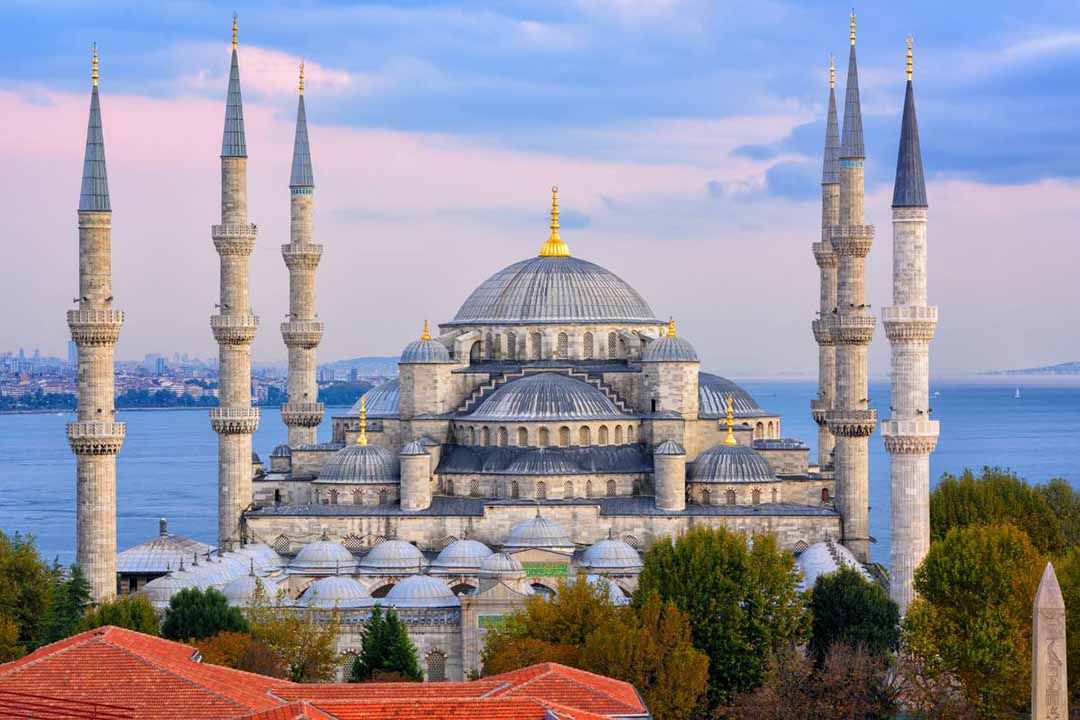 Sultan Ahmet, Atmeydanı Cd. No:7, 34122 Fatih/İstanbul, Turkey