Hagia Sophia
Once an imperial mosque and now a museum, the Hagia Sophia is as much a stunning architectural accomplishment as it is an important religious, cultural, and historical symbol for Istanbul.
The Hagia Sophia was built in AD537 and is located at one end of an expansive, lovely park filled with benches and palm trees, and it is from this park that one is able to view both the Hagia Sophia and the Blue Mosque.
A unique opportunity would be to stand in the park when the two engage in echoing prayer which projects from their impressively tall minarets. If you've never heard the prayer, sung beautifully five times daily, you're in for a special treat!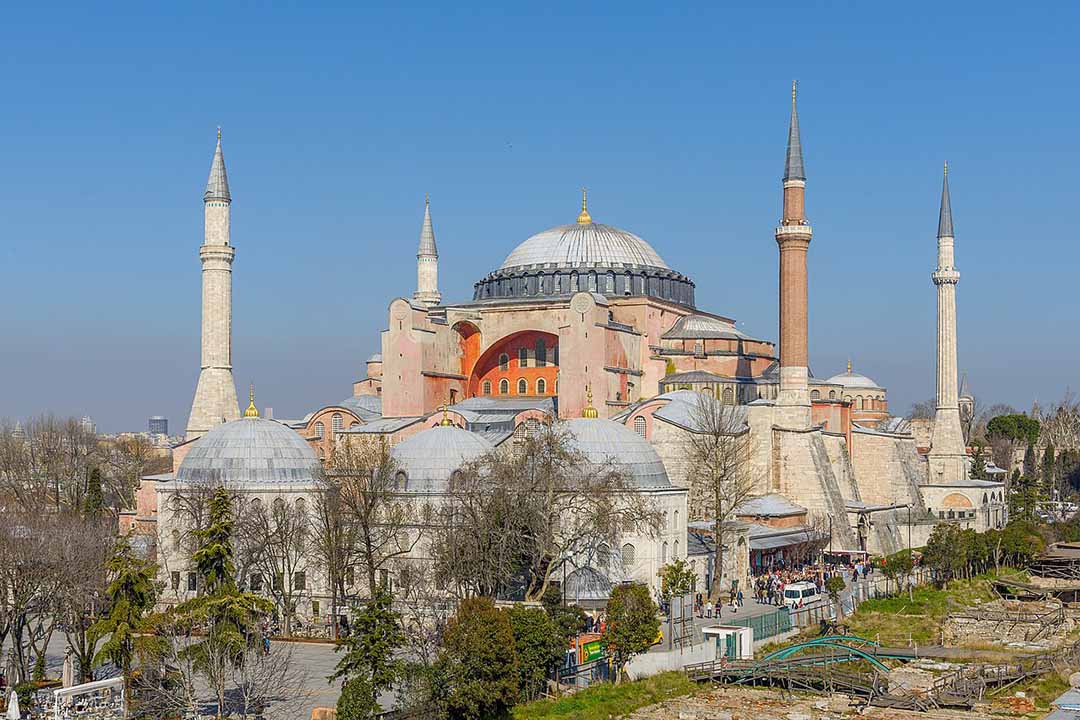 Sultan Ahmet, Ayasofya Meydanı No:1, 34122 Fatih/İstanbul, Turkey