Amalfi, Italy – One of the Most Beautiful Places in the World
Amalfi is a small town in the south of Italy. It is no stranger to numerous photoshoots and it certainly features one of the top holiday destinations in the world. The town is much smaller than I initially imagined. When my wife and I have arrived it looked extremely compact. That is a very good thing in my opinion. We could have easily spent a week just in that town alone.
In terms of accommodation, it has great places to stay which are very close to the town centre. The hotel we stayed in overlooked the sea. And although the shuttle bus was running to and from Amalfi, frequently, we favourited walking. I can't stress this enough; the number of details, the views that we have experienced on the way outweighed our expectations by far.
Summers are very hot there. The sea is deep blue. The air is so rich with the flavours of flowers and foliage topped with the fresh salty breeze. The road was like a serpentine: cascading down from the steep cliffs into the warm embrace of the historical town.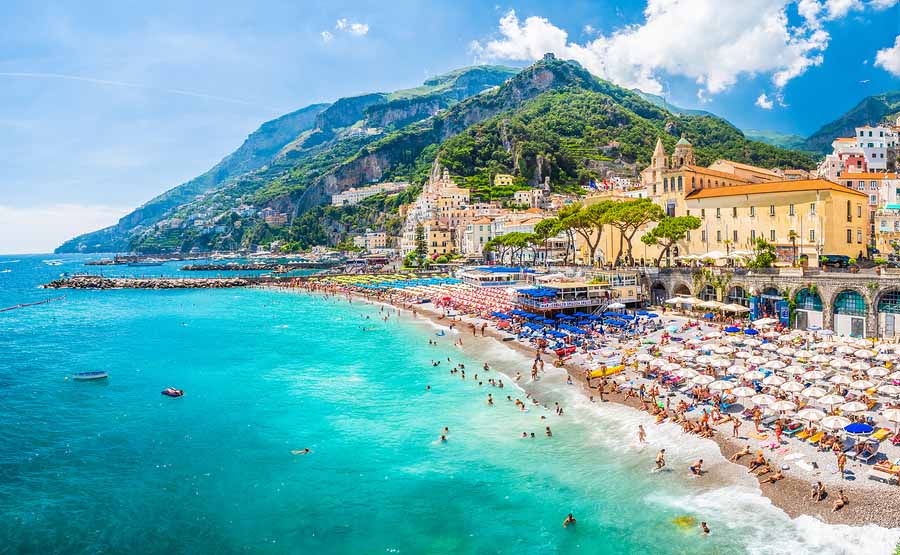 The high street busy was rich in pretty much everything. There were cafes, restaurants, local pottery, produce boutiques and street food carts selling fruits. However, be prepared! The heat is very strong there during the summer months. I am not a huge lover of hats but I have bought one within two hours of the walk. A white straw hat is an absolute must if you come from a colder climate. I don't think I have taken my sunglasses off either! The sun was very bright.
Our love for views and history quickly led us away from the hustle and bustle of the high street. That's after the essential double espresso of course! We were quite surprised to discover numerous water fountains with a tap dotted around town. Drinking water in such heat was a true saviour! Those fountains were remarkably small and always decorated with floral-themed carvings or heads of mythical gargoyles.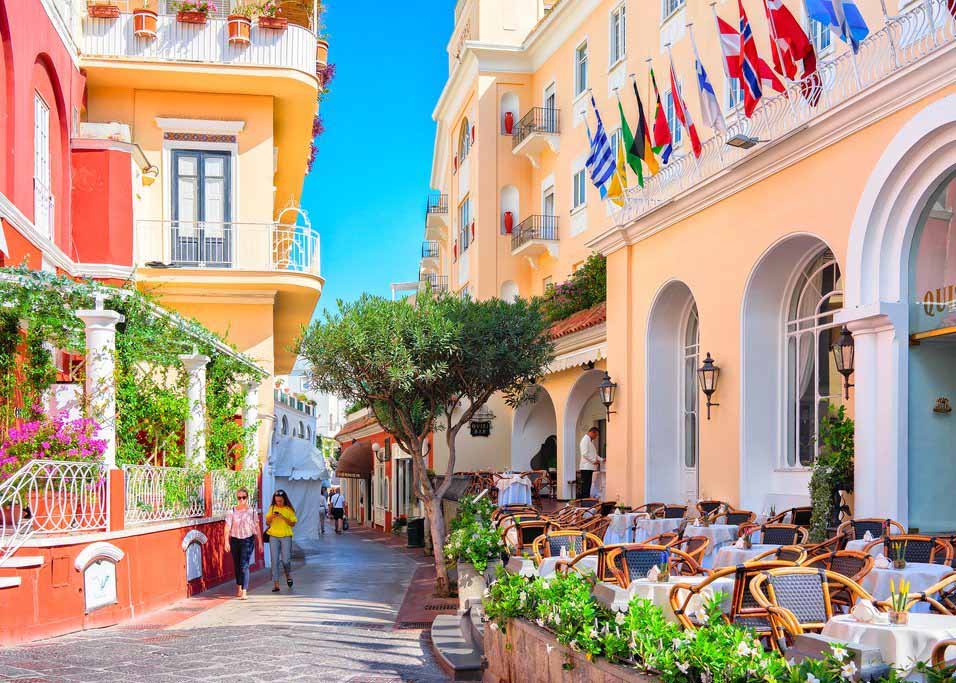 Tiny streets taking us up on steep slopes looked more like corridors with stairs, arches and curvy turns. What was really surprising is that there were pretty much no people there. Just us. It certainly felt like everyone gravitated towards the high street leaving the historical town unexplored. Perhaps I am wrong, perhaps it's only my impression but it certainly looked that way when went there all the way back in 2017. We ventured further into the valley following the tiny streets. And then the heavens opened. From out of nowhere came the warm heavy rain. We simply stopped as there was no shelter looking at each other thinking "now what?!" To our great surprise, the door to one of the houses opened and a very friendly local waved at us to come in. We spent some time in the quirky medieval house before the rain stopped. It felt like we have transported two hundred years back in time! Beautiful antique furniture, old black and white family portraits were observing us as much as we were observing them.
When the rain turned to drizzle we came out and saw one of the most magnificent scenes: fine droplets of rain lit by the sun! It looked like diamonds and gold! The sun haze quickly filled the valley with fairytale-like splendour! You can see exactly how it looked in the video below. Our journey didn't end with Amalfi only; we ventured out to explore Capri, Sorrento and Ravello. I will be writing about those in a future article. Our quest for beauty has only just begun!
The article was written by Mike Bogatyrev. If you like Mike's travel experiences, don't forget to subscribe to his YouTube channel.