Vasa Museum
Located on the island of Djurgården, the Vasa Museum displays the only (almost) fully intact 17th-century ship that was ever been salvaged.
The warship sank on her maiden voyage in 1628 after just 1.3km and toppled over onto its side by a light gust of wind.
The Vasa is the most visited museum in Scandinavia and contains many exhibits related to the archaeological finds of the greatest 17th-century ships.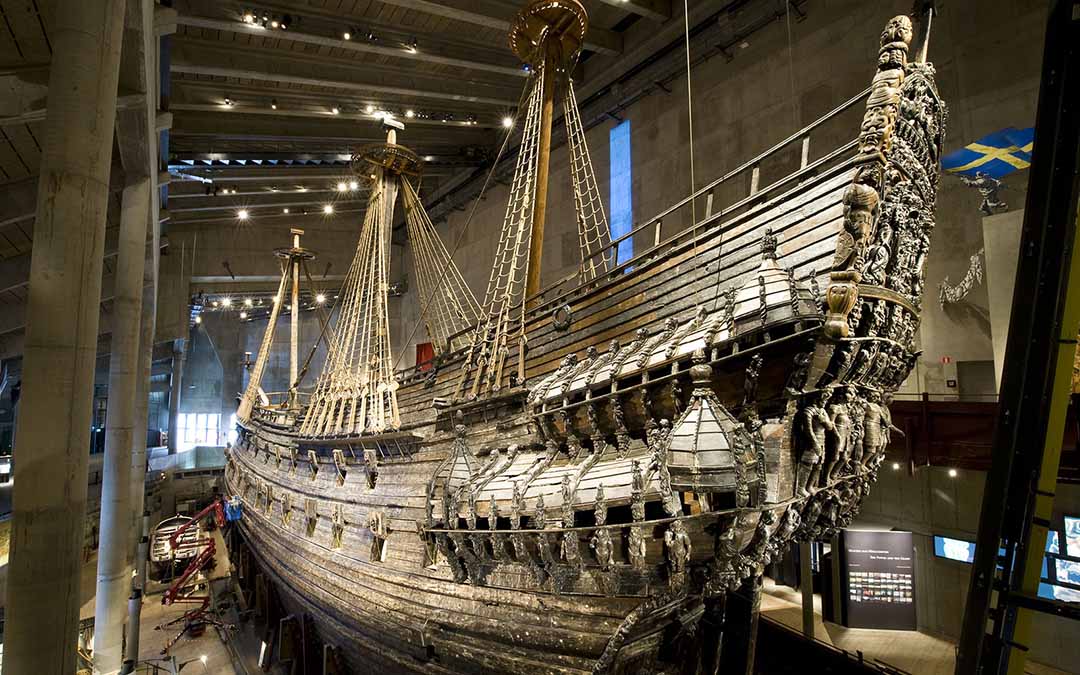 Galärvarvsvägen 14, 115 21 Stockholm