Stockholm City Hall
The City Hall is the venue of the Nobel Prize banquet every December and stands on the eastern tip of Kungsholmen island.
Featuring its spire with the Golden Three Crowns and art nouveau architecture, it is one of the most famous silhouettes in Stockholm.
The City Hall was built between 1911-1923 and is regarded as the country's leading example of national romanticism in architecture.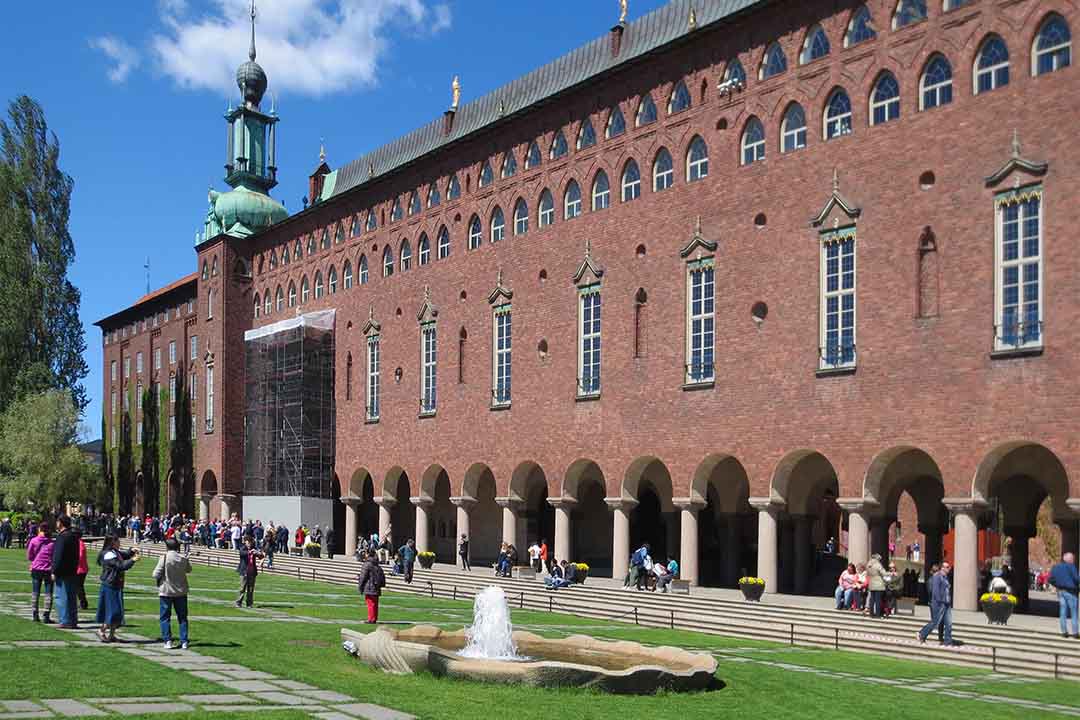 Hantverkargatan 1, 111 52 Stockholm, Sweden