Navigli Canals
The The Navigli district in Milan is home to the Naviglio Grande and Naviglio Pavese canals.
The Grande canal has been in existence since 1179 and was used to transport timber, marble, and other goods to the landlocked area of Milan. The most common use nowadays is a boat trip for tourists, most popular during the summer season.
The system itself consists of five canals, and on the banks of each canal, you can find many entertainment options, including bars, restaurants, karaoke, museums, and shops.
Naviglio Grande is the most popular canal among tourists, especially during the summer season. You can rent a boat and enjoy the picturesque views of astonishing Italy.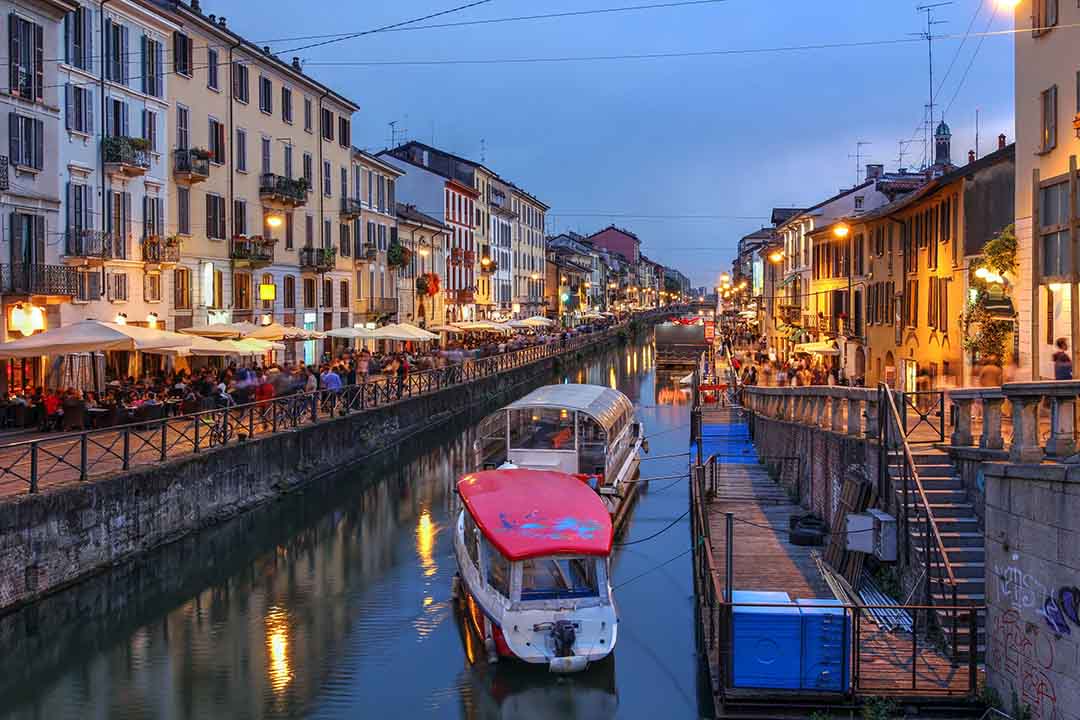 Naviglio Grande, 20143 Milano MI, Italy