Galleria Vittorio Emanuele II
In the centre of Milan, you can find Italy's oldest and most spectacular shopping gallery. Housed within a four-story double arcade in the centre of town, the Galleria is named after Victor Emmanuel II, the first king of the Kingdom of Italy.
Hundreds of small shops, a huge variety of choices and many well-known brands such as Valentino, Prada, Louis Vuitton and others line the arcade.
The Galleria is built from glass and iron, and its ceiling is made from many mosaics, which make the place a masterpiece of art.
The Galleria is famous not only because of hundreds of fashion shops but for relaxing and laid-back cafes where you can feel the atmosphere of romantic Italy.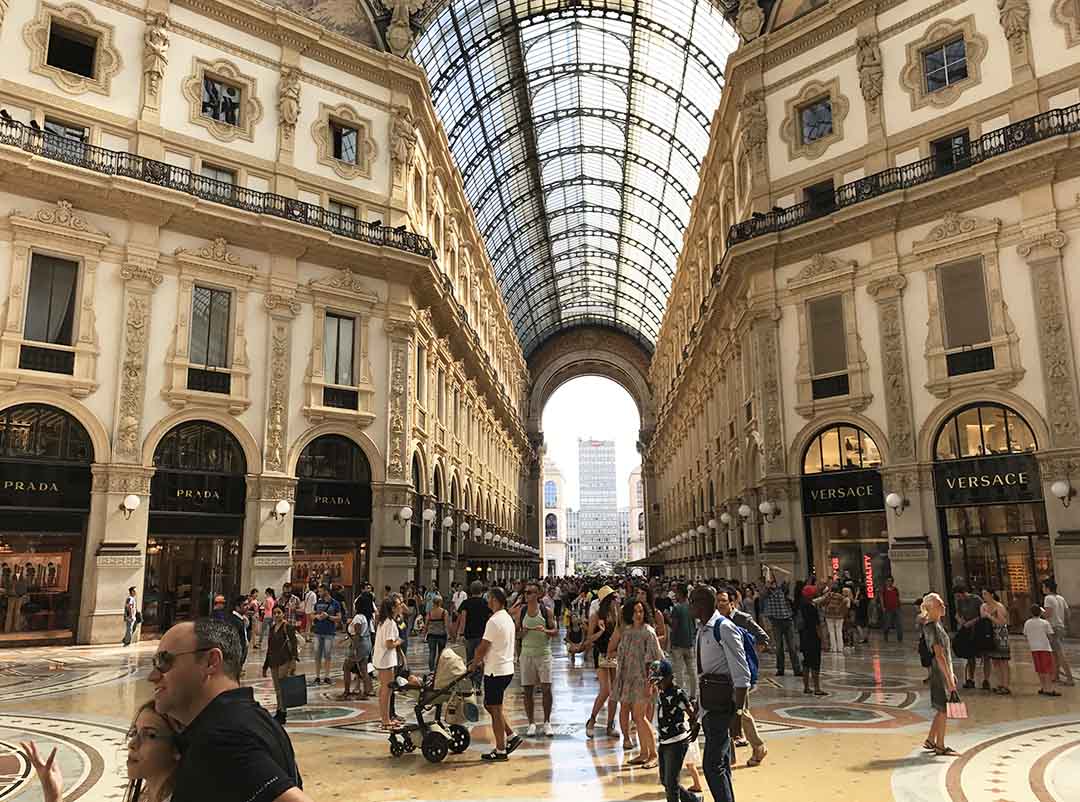 P.za del Duomo, 20123 Milano MI, Italy