Notre-Dame de Paris
The Notre-Dame Cathedral (meaning 'Our Lady of Paris' in French) is a 13th-century gothic cathedral located in the 4th arrondissement of Paris and considered to be one of the finest examples of French Gothic architecture.
One of the city's most iconic structures, the cathedral is a true testament to the city's history and religious devotion. You will be able to see the gargoyles and the Chimera built way back in the 19th century as well as the archaeological crypt featuring elements from successive building constructions throughout the years.
The cathedral suffered a devasting fire on 15th April 2019 which destroyed much of the roof and the spire. It is currently closed to the public until further notice and is set to reopen in 2024.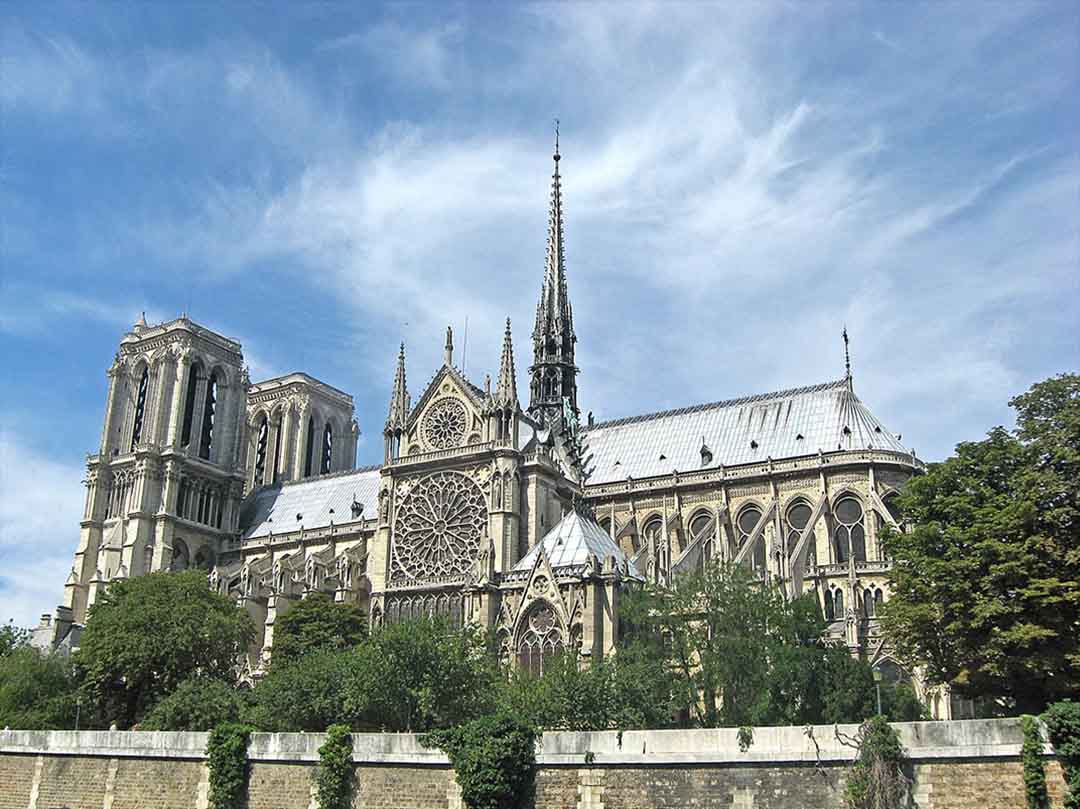 6 Parvis Notre-Dame – Pl. Jean-Paul II, 75004 Paris, France