Amalienborg Palace
Four identical buildings set on an octagonal courtyard make this palace immediately identifiable as the Danish royal family's winter home.
Originally intended to house four noble families, the royals bought them all in 1794 when another palace burned down.
Palace guards still stand watch, and visitors can observe the vestigial daily traditions of a parade followed by the changing of the guard.
The statue of Frederick V on horseback stands near the centre of the courtyard, and lush gardens separate the palace from the water.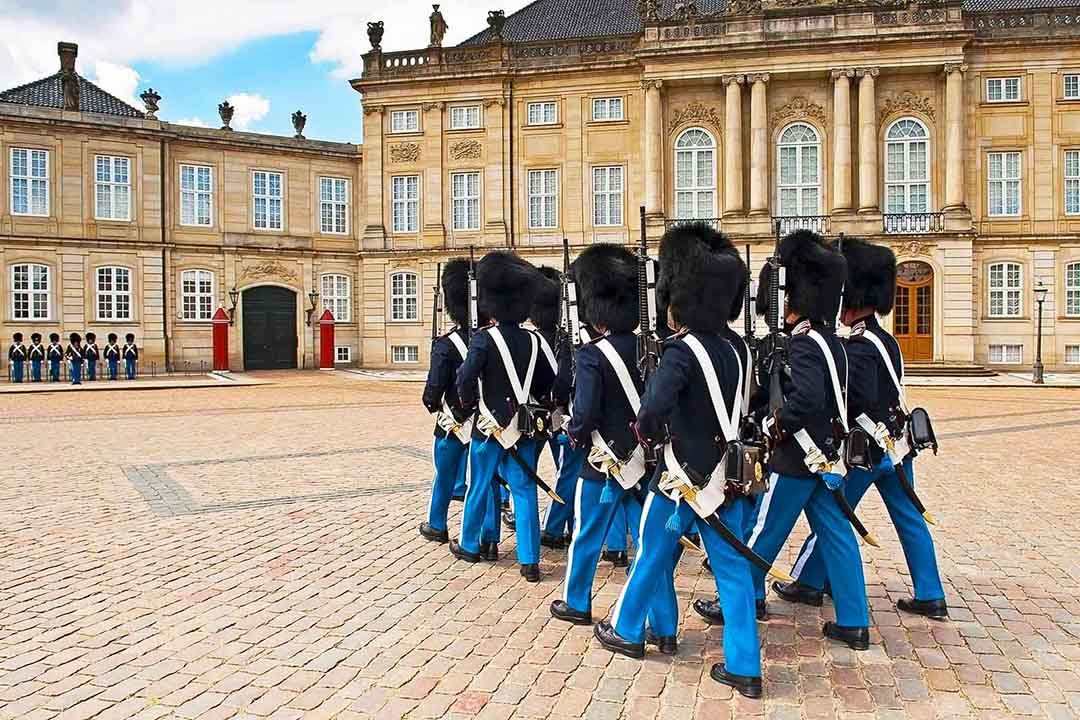 Amalienborg Slotsplads 5, 1257 København K, Denmark