Plaza de Cibeles
Plaza de Cibeles sits in the heart of the city, at the intersection of the Paseo del Prado and Calle Alcalá. This area has become what many envision when Madrid is mentioned.
At the centre of the plaza is the Cibeles Fountain, made and named for the Phrygian goddess, Cybele. The goddess sits in a chariot while two lions pull her.
Other large, impressive works of architecture fill the plaza including Banco de España (Bank of Spain), the Palacio de Linares and of course the Palacio de Cibeles.
Plaza de Cibeles has plenty of grandiose for visitors but also amazing architecture and monuments very symbolic of the city of Madrid. Don't miss out on seeing this area before you leave!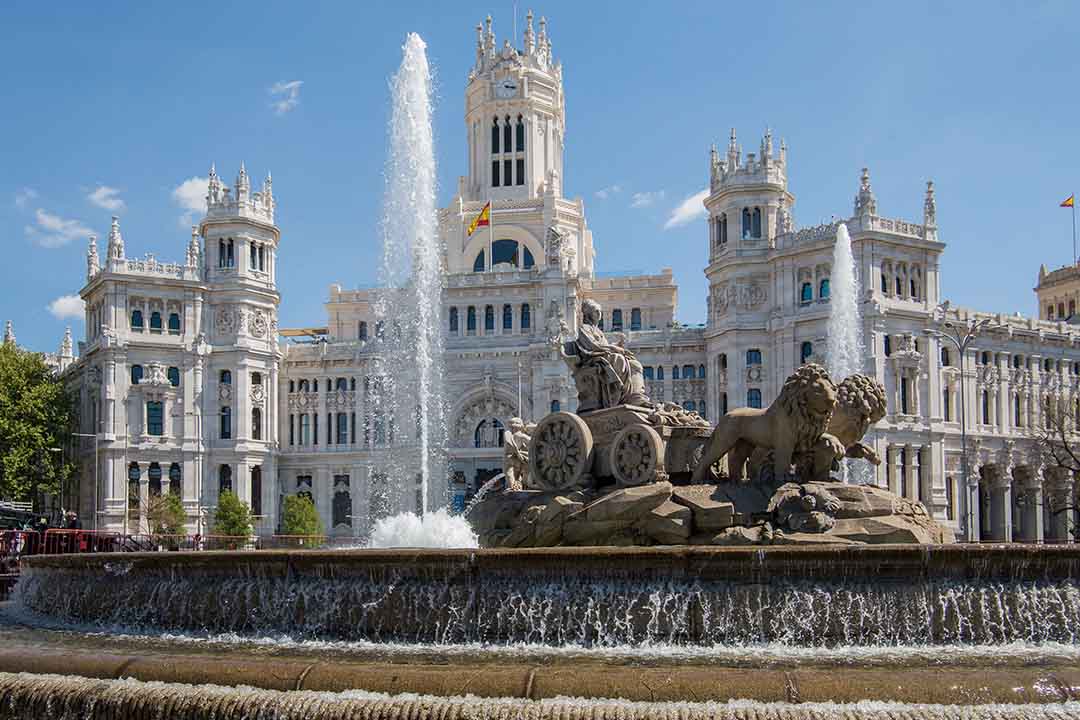 Plaza de Cibeles, Madrid, Spain