Hungarian Parliament Building
The Hungarian Parliament Building is located on the Pest side of the City, on the bank of the Danube. Similar in style and scale to the British Houses of Parliament, this neo-Gothic building was built between 1885 to 1902 and is the largest building in Hungary.
The Hungarian crown is displayed in the central lobby beneath the massive dome and statues of historical figures in Hungarian history surround this impressive space. The two debating chambers lead off and can be visited on organised tours.
There's often a queue for tickets outside the main entrance but it's well worth the wait.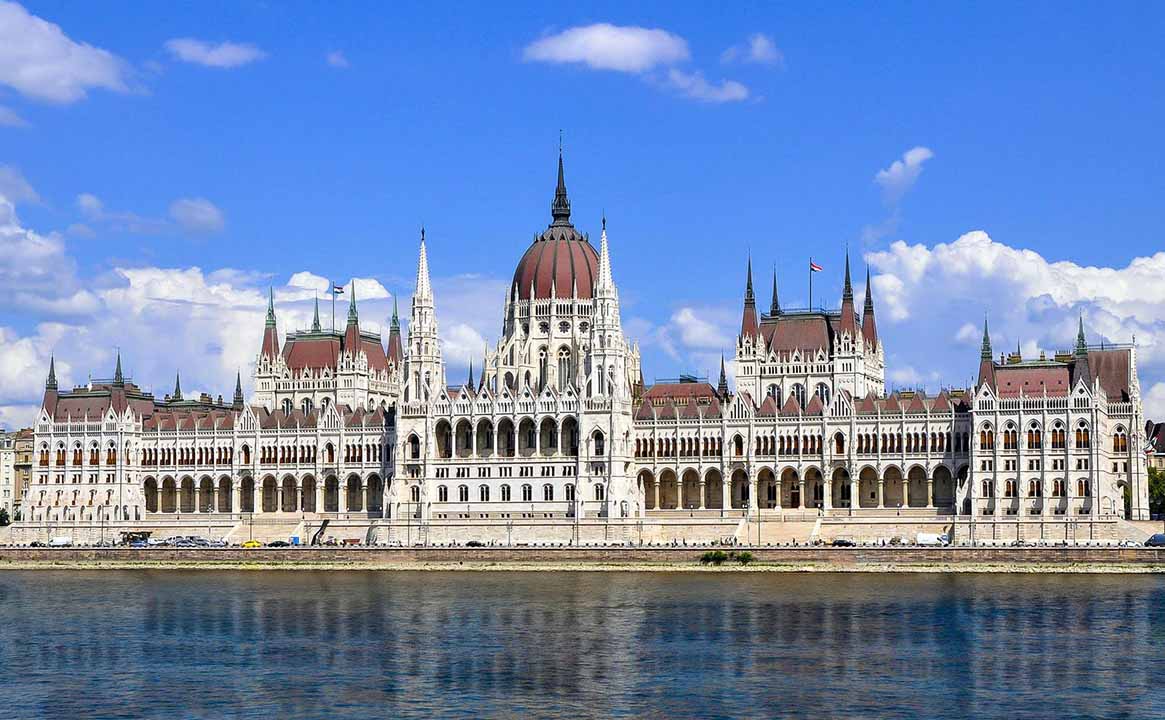 Kossuth Lajos tér 1-3, 1055 Hungary