Mini-Europe, Brussels
Historic architecture is not the only thing offered by Brussels. The city has wonderful tourist attractions like Mini-Europe, located in Bruparck, that are perfect for families.
The miniature park is located at the foot of the Atomium in Brussels. With 1:25 scaled reproductions of monuments in the European Union, it has more than 80 cities with 350 buildings from all over Europe. The park gets more than 350,000 visitors every year and it has stunning miniature action models like trains, mills, cars, and even cable cars. The miniature gardens consisting of cover plants, bonsai trees and grafted trees are a must-see as well.
A guide is available to show you hidden attractions but you will easily require two to three days to enjoy the entire display.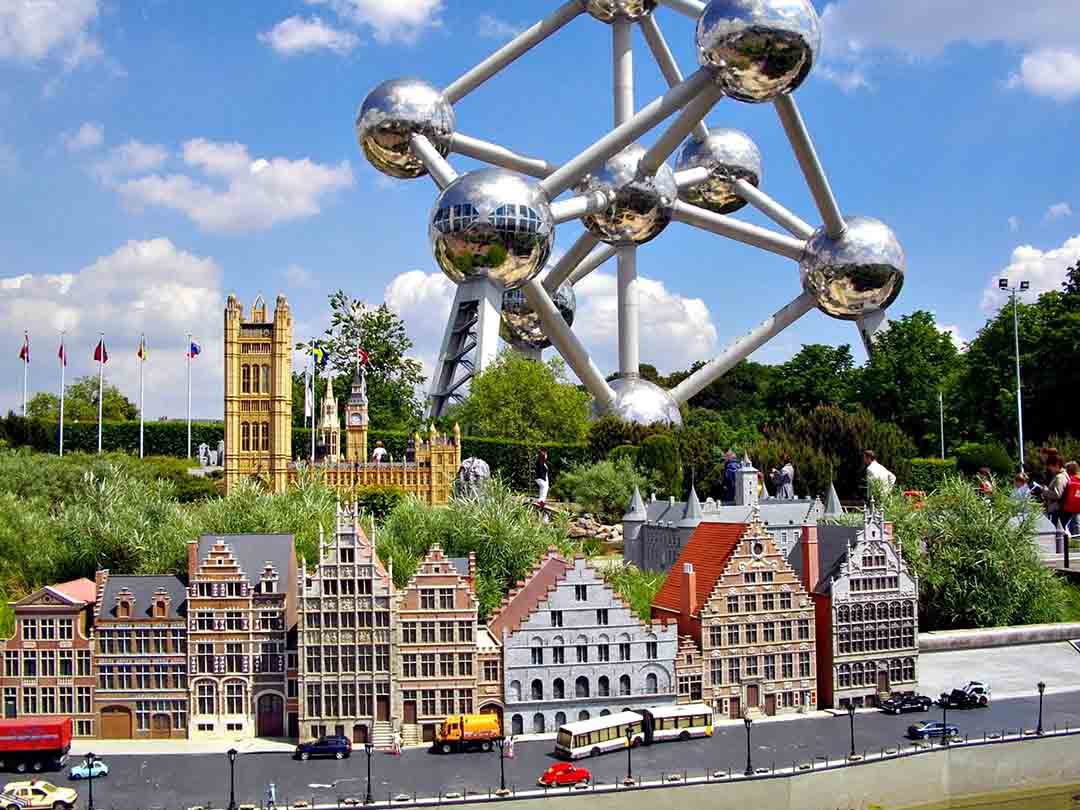 Av. du Football 1, 1020 Bruxelles, Belgium